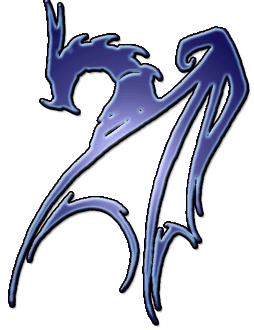 Welcome to the Dragon Diaries Wiki
Here you can find in-depth information on almost everything in the hit sci-fi/fantasy series, Dragon Diaries: The Continuing Saga of the Dragon Keepers by author Kaekilia LeoLynn. This is a free, web-based encyclopedia-like project supported by the author and written collaboratively by volunteers and fans. Almost all of the articles within can be edited by anyone with access to the site.
Because this is a community project with a varried age range, we ask that you please keep these few simple rules in mind when adding or editing content:
Obscene Images / Videos / Content should not be posted. Be honest with yourself and if you think your mother would not approve what you are going to post then you shouldn't post it.
No discussion about drugs in any form will be tolerated on this wiki.
No flaming, harassing, abusive language, swearing or abbreviations of such words, personal attacks, racial attacks, religious attacks, ethnic attacks, or sexual related insults and slang. This includes linking to sources outside this wiki that contain such content.
If you have any questions about the rules, content, or general workings of this wiki, please send an email to wiki@inkslingerbooks.com. Thank you and please enjoy your time here.
Description
Dragon Diaries: The Continuing Saga of the Dragon Keepers is a science fiction/fantasy novel series by author Kaekilia LeoLynn. Set in the fictional world of Ithnez, the novels focus on a few seperate women, who all inherit the ability to summon the twelve Dragons of Light (the exception being the final book in the series, Calamity, which has no Dragon Keeper involved). The first book in the series, Ascension, was self-published by LeoLynn in late 2010 and its sequel, Culmination,was released in early 2012. The series was originally intended to be a trillogy, but this changed when LeoLynn decided the story was too long and complex to conclude in just three books.
In late 2011, LeoLynn signed a book contract with Tate Publishing for Dragon Diaires: Ascension. A re-release date has yet to be announced.
Story Arcs
The series consists of four major arcs, each divided into seperate books:
Arc 1 - The Rising consists of Volumes 1 and 2, Ascension and Culmination
Arc 2 - Memories consists of Volumes 3 and 4, Memorandum and Reminiscence
Arc 3 - Legacy consists of Volumes 5, 6, and 7, Damnation, Salvation, and Fruition
Arc 4 - Final Days consists of Volume 8, Calamity and the bonus volume, Epitome
Latest activity
Community content is available under
CC-BY-SA
unless otherwise noted.